25t SZL Series Coal Fired Steam Boiler for Pakistan

25t coal fired steam boiler is shipped to Pakistan, the boiler model is SZL, it is water tube boiler with chain grate, has higher thermal efficiency and high automatic degree than other types coal boiler. Customer will use the boiler for chemical industry, he has high demand for thermal efficiency and environment, so our engineer is recommend him to equipped with economizer and dust remover, to decrease the heat loss and dust emission. Moreover, we suggest the customer to use membrane water wall structure boiler, which has higher thermal efficiency than the ordinary water tube boiler.
What is membrane water wall? Membrane wall boiler is a kind of airtight tube bank which is consisted of steel plate and water tubes, it could decrease the air leakage factory of furnace, improve the combustion condition, moreover, the membrane wall could increase the radiation heating surface, to save steel consumption.
What is the advantages of membrane water wall boiler?
1) Membrane water wall could protect the furnace wall, so only the thermal insulation material will be used for the furnace wall, and the refractory matter is useless, to decrease the weight of furnace wall weight , thus, the overall boiler weight is reduced.
2) Membrane water wall has excellent air tightness, could decrease the heat loss, increase the boiler thermal efficiency.
3) the boiler is shipped separately, the membrane water wall could be welded assembly, and easy for installation.
4) membrane wall wall is convenient for maintenance, as the tubes are thicker than the ordinal tubes, the boiler operation life is longer.
However, every coin has two sides, membrane water wall boiler has some disadvantages, as it has complex manufacturing process, the boiler cost is higher than the ordinal boiler. Sitong Boiler could manufacturer different types boiler with membrane water wall, such as SZS series oil gas fired boiler, SZL series coal/biomass boiler, and CFB boiler. Sitong Boiler could also customize design the boiler based on customers' requirement.

Product Categories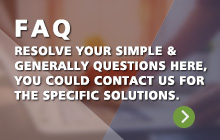 Contact Us