8 ton Biomass Steam Boiler to UAE

Model: DZL8-1.6-T
Rated boiler capacity: 8t/h
Rated pressure: 1.6Mpa
Steam Temperature: 204℃
Fuel: Biomass fuel
Country: United Arab Emirates
DZL series boiler is shipped to UAE, the boiler is 8ton steam boiler. Client will use the boiler for his wood processing industry. This boiler boiler is single drum boiler with both water tubes and fire tubes, the combustion equipment is chain grate (small scale flaker is available), has the advantages of feed mechanically, strong adaptability of different fuels, low coal leakage, and convenient maintenance. The biomass fuel includes wood chips, rice hull, bagasse, straw, peanut shell, mustard stalk, cotton stalk, coconut shell, and waste cloth, etc. The source of solid biomass fuel is widespread, it is renewable green energy with the advantages of low cost, environmental friendly, energy saving, and high combustion efficiency (>90%).
Steam boilers are widely used for different wood processing industries, such as drying, hot-pressing, curing, dyeing, sterilizing, etc. Except steam boiler, thermal oil boiler and wood preservation autoclave could also used for wood processing factory.

Thermal oil boiler is kind of safe and energy saving boiler, the heat carrier is heat conduction oil, it could get high temperature (350℃) under a low working pressure (0.8 MPa). It has sufficient output and high heat utilization efficiency. The fuel used for thermal oil boiler could be coal, biomass, oil, and gas.
Autoclave is a horizontal cylinder device and it is widely used for wood preservation or other wood processing, such as fire retardant, mothproof, dyeing, coking, and degrease, etc. It has the advantages of wide applicability, good treat efficiency, large capacity, reasonable layout, and safety operation, etc. Based on customers' requirement, the autoclave door could designed as manual and automatic operation.
Sitong Boiler is the professional industrial boiler manufacturer with about 40 years experience, could offer different types of steam boiler, hot water boiler, and thermal oil heater, moreover, Sitong boiler could design the specific boiler and pressure vessels based on customers' requirement.
Product Categories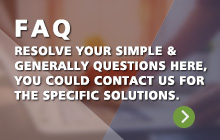 Contact Us