Natural Gas Boiler for Maldives Hotel

Boiler Model: WNS5-1.25-Q, LSS 0.5-0.7-Q
Boiler Fuel: natural gas
Capacity: 5t/h, 0.5t/h
Application: hotel laundry
5ton and 0.5ton natural gas fired steam boiler are shipped to Maldives, they are used in two different hotels. WNS series boiler is used for restaurant and laundry, the boiler is wet back structure, operate safely. LSS series boiler is used for laundry in another hotel, the boiler is vertical type, covers small area.
Sitong Boiler has offered many boilers for hotels, including both steam boilers and hot water boilers. Steam boilers are used for laundry and cooking, hot water boilers are used for central heating, swimming pool, and hot water supply. Generally, hotels use oil gas boilers and electric boilers, as they are very clean and high efficiency compare with other types boiler.
WNS series oil gas boiler is fast assembly fire tube boiler with three pass structure, it has compact structure, small volume, strong load adaptability and low water quality requirement. This boiler adopts wet wet back structure, it can adapt to the high temperature, has a good sealing, increase the radiation heat transfer area and improve the heat transfer efficiency.
Sitong LSS Vertical Series Boiler is three-pass steam boiler with top-fired burner. The flame can completely spread from the top to the bottom and burn sufficiently. The gas need to make a three-return heat transfer, so the heat loss will be reduced and the thermal efficiency will be higher.
Sitong electric boiler has a very high thermal efficiency, it is about 99%, and there is no NOx released to the air. The electric steam boiler adopts high quality electrical heated tube, work for about 20000 hours. It uses stainless steel electric heating tubes has high compression strength, the working life is 5~10 times longer than the common tubes.
Sitong Boilers Used for Hotels

Product Categories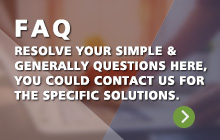 Contact Us