1200KW Coal Fired Hot Oil Boiler is Shipped to Ethiopia
Ethiopia customer ordered a hot oil boiler for fertilizer plant, by using the coal as fuel, and the rated power is 1200kw/100000kcal. It is a horizontal type boiler with chain grate, based on customers' requirement and different fuel types, Sitong Boiler could design the grate and furnace individually.
Hot oil boiler is a kind of energy saving heating equipment, it could get high temperature (320℃) and working under low pressure (0.8MPa). Sitong coal fired hot oil boiler has the characteristics of energy saving, strong adaptability of different fuels, large diameter combustion chamber, excellent coil design, and sufficient output.
Sitong Boiler Company is a national approved and designated enterprise, with design and manufacture license permits of A1, A2 boiler and D1 pressure vessel. Based on customers' requirement, we can design the specific hot oil boiler.
Product Categories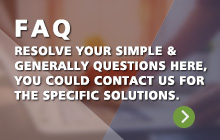 Contact Us