10ton SZL Series Coal Fired Steam Boiler for Zambia Alcohol Factory
Model: SZL10-1.25-AII
Rated Evaporation Capacity: 10t/h
Working Pressure: 1.25 MPa
Available Fuel: II class bituminous coal
Application: Alcohol factory
This is 10t water tube steam boiler, and the boiler is ued for alcohol factory. Customer from Zambia would like to use coal as fuel, and use the boiler for his alcohol factory, the temperature need is around 180 degree, so we recommende the customer 1.25MPa temperature to meet the requirement.
Overview of Sitong SZL Series Water Tube Steam Boiler
Sitong SZL series water tube steam boiler is the horizontal type double drum chain grate water tube boiler. This series boiler adopts fast assembly or packaged assembly structure. SZL series packaged water tube boiler has the advantages of compact structure, convenient installation, short install period, low cost, and environmental protect. Compare with the moving grate or fixed grate, chain grate boiler have the following advantages: 1) The small scale stoker could resist the temperature as high as 1200℃, long working life. 2) The stoker has a low coal leakage because of the small gap. 3) High automatic degree, decrease labor cost. 4) Convenient for maintenance, it could be repaired without boiler shut down. Except coal, it can also burn other solid biomass fuel, including wood chips, bamboo chips, straw, rice hull, peanut shell, bagasse, mustard stalk, cotton stalk, cotton seeds, coconut shell, corncob, waste cloth, etc.
Projects of Coal Fired Water Tube Steam Boiler
15ton SZL Series Water Tube Steam Boiler For UK Hotel Project
Model: SZL15-1.25-AII
10ton Wood Fired Double Drum Boiler in Bangladesh
Model: SZL10-1.25-AII
12ton Water tube China Grate Boiler in the Philippines
Model: SZL12-1.26-AII
Product Categories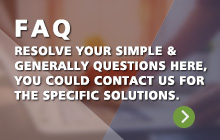 Contact Us