4million kcal/h New Designed Thermal Oil Boiler for Vietnam

4million kcal/h thermal oil boiler is used for Vietnam plywood factory, the boiler use wood pellet as fuel. This is YLW series boiler with chain grate as combustion equipment, it could offer high temperature under low pressure. The heat carrier is heat conduction oil, the circulating pump force heat transfer medium circulating in liquid phrase, and transfer heat to heat user equipment, then return to the heating furnace for reheating. Because of working in liquid state, the biomass fired thermic fluid heater is safe and reliable.
This thermal oil boiler is a different from the ordinary one, it is customize designed on boiler structure, grate structure, and insulation design based on the fuel characteristics. Sitong Boiler is a high-tech industry, and concentrate on industrial boiler R&D for about 40 years, the boiler are used to different kinds of industries. Customers could offer the specific requirement, our engineer could customize design the boiler based on the requirement.
Boiler Customize Design on Boiler
1.Oil gas burner. Customer could choose the brand of burner, and the burner could be oil burner, gas burner, duel fuel burner, and low Nox emission burner, etc.
2.Grate. Based on the fuel characteristics and customers' requirement, the boiler could be equipped with chain grate, fixed grate, moving grate, reciprocating grate, and step grate, etc.
3.Thermal insulation materials. Based on the thermal requirement, the thermal insulation materials could be mineral wool or alumina silicate fibre, etc.
4.Electric control cabinet. The control cabinet could be PLC or touch screen type.
5.Motor. Based on the requirement, the motor could be variable frequency and fixed frequency.
6.Water treatment. It is recommended based on the water requirement of different boiler, and water condition of different places.
Sitong Boiler have redesigned many boilers for different projects, for example, biomass boiler used for Sri Lanka, the fuel is rice husk, as the humidity of rice husk is high, our engineer lengthen the chain grate to increase the fuel preheating time, and decrease the humidity degree, thus the fuel combustion efficiency is increased.
Product Categories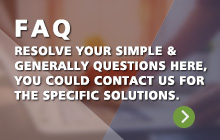 Contact Us