Sitong Boiler Award The 7th National Brand Story Contest

The 7th National Brand Story Contest is took place in Zhengzhou City, Sitong Boiler took part in contest with the video works " Build the Future by Quality, Extend the World by Integrity", and awarded the top ten and honorable mention.
The 7th National Brand Story Contest (Zhengzhou Division) attracts more than 60 enterprises and thousands of audiences, including the area of manufacturing equipment, machinery, electrommunication and agriculture, etc., the theme is "Promotion the Brand and Share with The World ".
The video works of Sitong Boiler tells a true story which happened in 2018, Vietnam customer bought one thermal oil boiler from Sitong Boiler, at the installation site, because of the wrong lifting operation, the boiler thermal insulating wall was cracking, and the oil-gas separator was broken, however, customer need to bring on stream urgently, if the boiler cannot be repaired, the customer will suffer a lot of losses. The president called together the key persons, and give the word: "to solve the trouble within 48 hours!". The engineers design and manufactured the oil-gas separator day and night, and the new separator was carried to Vietnam by airplane, the customers was very amazing that we could solve this problem so efficiently, and firmly believed Sitong Boiler is trustworthy partner. Brand is a comprehensive reflection of the competitiveness of an enterprise.
A successful brand not only reflects the overall strength of the enterprise, but also conveys the culture and values of the enterprise. Sitong boiler will make persistent efforts, in-depth exploit the brand intrinsic value, and improve the brand image and influence constantly.
Product Categories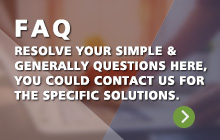 Contact Us