Why Choose Biomass Boiler for Industrial Production

Biomass boiler is kind of heating equipment burning biomass fuel, the main types of Sitong Boiler are biomass steam boiler, biomass hot water boiler, biomass hot air stove and biomass thermal oil heater. Biomass fuel is a kind of new fuel supported by national government, the biomass fuel is refer to wood, straw, bagasse, peanut shell, corncob, leaf, and coconut shell, etc., to change the waste into energy, it is a kind of renewable resources.
Advantages to Choose Biomass Boiler
1.Save Operate Cost. The biomass fuel consumption to produce 1t/h (600,000kcal) steam is about 160kg/h, while the oil consumption to produce 1t/h steam is about 67kg/h. In most countries, biomass fuel is much cheaper than oil/gas fuel and coal fuel, which could save fuel cost. Otherwise, in many kinds of industry, there are large mounts of waste biomass fuel, such as bagasse in sugar mill, rice husk in rice mill, wood chips in wood processing factory, waste fabric materials in textile factory, etc., the biomass boiler could burn these wastes to save energy and decrease operate cost.
2.Decrease Quantity of Pollutant Discharged Currently, environmental problem has became worldwide issue. Biomass fuel has the characteristics of high calorific value (4500Kca/h), sufficient combustion, no pollution. According to the detection, the indicators of various emissions are lower than national 《Boiler Air Pollutant Discharge Standard》(GB13271-2001), SO2 and NOX are almost zero release, which is far lower than oil/gas fired boiler.
Biomass Boiler Main Types of Sitong Boiler
Sitong Boiler could offer different types of biomass boiler, the combustion equipment could be fixed grate, moving grate, chain grate, step grate, and reciprocating grate, etc. We could customize design the boiler based on customers' requirement, and the length of grate could be designed longer according to characteristics of different fuels. The main types of our biomass boiler are DZL Series Chain Grate Biomass boiler, SZL series double drum fire tube biomass boiler, YLW series biomass thermal oil boiler.
Product Categories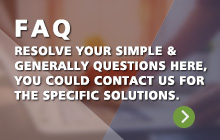 Contact Us