Power Station

---
The power generation industry relies heavily on heating. Generally, power generation station use the fossil fuels (such as coal and oil) and biomass fuels. Steam is introduced to steam turbine, steam expand and push the rotor of steam turbine rotate, and then drive the generator. Sometimes, steam boiler is used for starting the large units of power generation industry, the needed steam capacity is lower than 35t/h generally. Sitong Boiler produce the available boilers with large capacities.
Industrial Boilers Suitable for Power Station Plant
Circulating Fluidized Bed Power Station Boiler
Large capacity, energy saving, wide adaptability of different fuels , good load adaptability, environmental protection (desulfuration and denitration within furnace).
This series boiler reuse the waste heat in flue gas, save energy, improve the energy utilization rate.
Product Categories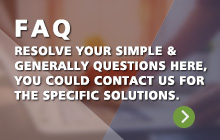 Contact Us