2500000KCAL YLW Coal Fired Thermal Oil Heater for Sweden Food Processing Factory
---
Boiler Model: YLW-3000MA
Steam capacity: 3000KW
Working pressure: 0.8MPa
Application: Food processing factory
Fuel: coal
Customer Requirement
Coal dust<20mm as fuel, high quality and high work efficiency. To meet the requirement of customer, Sitong Boiler design a new boiler with a moving chain flake grate, and the special design for layered feed system in hopper, which can improve the boiler working efficiency and save fuel cost.
1. Energy saving
2. Operate at low pressure and gain high temperature
3. Fire brick furnace and cubic tube achieve high thermal efficiency
4. Automatic controller and multi-function safety explosion-proof equipment
5. Low exhaust gas temperature, low heat loss
6. Strong adaptability of different fuels
7. Grate can be designed as manual and mechanical feeding.
Product Categories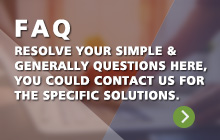 Contact Us