Korea Customer Came for Coal Fired Thermic Fluid Heater
Korea customer visited Sitong Boiler for the coal fired thermic fluid heater, this is a horizontal type boiler with grate, the boiler could provide a high temperature (about 320℃), and it is working under a low pressure (lower than 1MPa).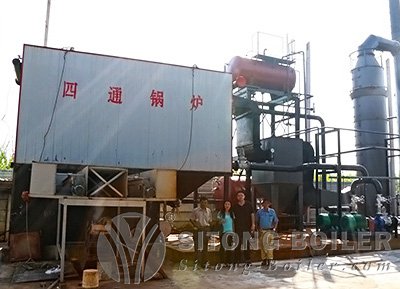 The customer wondered to know the difference between the fixed grate boiler and chain grate boiler, and what is the requirement of fuel size. The fixed grate need feed and clean manually, the labor intensity of fireman is large, low working efficiency, and increase labor cost. The chain grate boiler is equipped with coal conveyor and slag remover for automatic stoking and slag removing, it could reduce the labor intensity and improve working efficiency. The coal combustion of chain grate boiler is more sufficient, the coal should contain less water and ash with low volatile, low calorific value and high viscosity, the coal size should be 6~25mm. While, the fixed grate boiler has the advantages of wide fuel adaptability, it can burn different types of fuels.
The customer checked the system drawing, and we will offer the designed general drawing within 3 workdays after received official L/C or down payment. The other details will be discussed via email.
Product Categories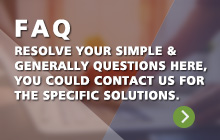 Contact Us